Available Ball Pythons


---
*All animals are guaranteed to be healthy, captive born, parasite and disease free, feeding on whatever we have stated, and look like the picture and/or description!
(No photoshopped reptiles here!)
*All snakes are guaranteed to be sexed correctly, (unless otherwise noted.)

*Any genetic hets. and/or visual morphs that we produce will have a genetic guarantee photo identification, sent through email and/or phone if desired. All reptiles are guaranteed to have the genetics we state!*I definitely prefer Colorado local trades or placement. At this time I can only accept cash or western union money orders. Any trade or other questions feel free to contact me.
​nathan9595@yahoo.com*For complete terms & conditions view the Contact & Terms page
---
---
---
---
---
---
2017 clutch:
Sire: Pastel Gargoyle
Dame: Het. Red Axanthic
---

An awesome Female Gargoyle (cinnamon & het. red axanthic) but it looks super dark and less pattern then most, almost like a siren morph, only better looking, there may be some new genes at work here!! Pic on top updated on 5/24/17 she is huge, for a yearling!!!
​•1094 grams 4/8/18



---
Last 2017 clutch! Out of a
Coral Glow, Phantom x
Orange Ghost
---
A Female Phantom 100% het. Orange Ghost.
No mistaking this snake for a mojave morph, great busy markings, some belly melting on the sides, and amazing color! Create great Ghost combos with this beautiful lady!
​•570 grams 4/8/18


​Adult/sub adult Ball Pythons:
​none at this time
---
Powered by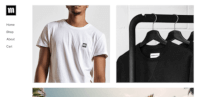 Create your own unique website with customizable templates.