Available Jungle Corn Snakes
*Hybrid Snakes*

50% corn snake
(Pantherophis
guttatus
)
50% california kingsnake
(

Lampropeltis getula
californiae
)
This hybrid has proven to be extremely variable in appearance, very hardy and robust, even tempered, easily kept, and unlike some hybrids, jungles are fertile and easy to breed!
(Because of their Kingsnake D.N.A. I recommend always housing Jungle Corns separate)
---
---
Albino Jungle Corns!
(No two snakes are alike! For people that truly want a unique pet!)
*All snakes have eaten frozen/thawed pinky mice unless otherwise noted*
Powered by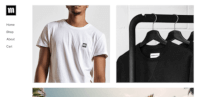 Create your own unique website with customizable templates.