Our Rosy Boas!
Right now I am working with Whitewater Rosy Boas. The albino form is very nice, with golden colored eyes. (Hence the name "golden eyed albinos.") Rosy boas don't get very large, two to four feet, depending on the subspecies. They are secretive, but usually docile. Mine are very hardy, easy to feed frozen/thawed, and shed perfectly. Our line comes from one of the brightest albino white water lines I have seen, produced from Top Line Constrictors.
Defiantly a snake species to enjoy!
---
Powered by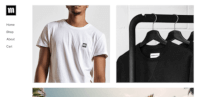 Create your own unique website with customizable templates.