Trades
*In case of trades I will not ship first, and will verify sex and health of reptile as agreed upon, as well as receiving signed papers on

any

het. genetics (if requested) before shipping to you.*
As of right now, these are the trades I am interested in.


Super Dwarf Retics.
Ball Python Morphs (higher end stuff)
Hybrid snakes (Jungle corns, Cornsins, ect.)
High Quality Frozen Feeders

Also willing to trade my animals for:
•motorcycles
•cars, trucks


-If you have something you wish to trade that is not listed, please feel free to e-mail me your offer. The worst I can say is no thanks.-

Powered by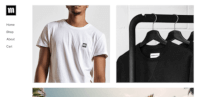 Create your own unique website with customizable templates.